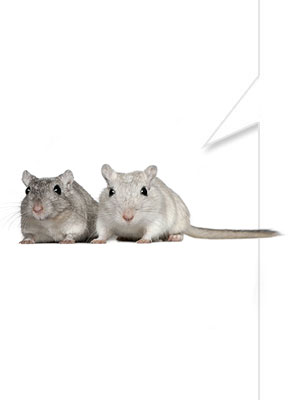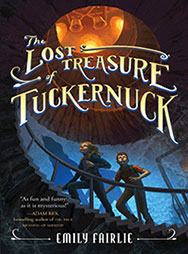 The Lost Treasure of Tuckernuck
writing as Emily Fairlie
Eighty years ago, the founder of Tuckernuck Hall issued a challenge to her students to solve a scavenger hunt -- a challenge that has gone unsolved. Until now. While in pursuit of a runaway gerbil, Laurie Madison and her co-gerbil monitor, Bud Wallace, accidentally discover the first of a series of clues left by the school founder decades earlier. Laurie and Bud form an uneasy alliance in the hopes of solving the clues and finally discovering a long hidden treasure. But with the school in danger of closing, will they be too late?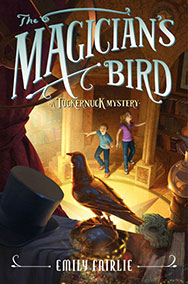 The Magician's Bird: A Tuckernuck Mystery
writting as Emily Fairlie
Bud and Laurie are working hard to plan next year's scavenger hunt, but it isn't long before they're pulled into another mystery at Tuckernuck Hall -- their beloved school founder, Maria Tutweiler, has been accused of murdering world famous magician, Alphonse Marchetti!
Determined to prove her innocence, Bud and Laurie enlist the help of their old friend Misti and forge an uneasy truce with Laurie's nemesis Calliope Judkin. But the secrets they uncover about Marchetti's murder raise uncomfortable questions. Will they prove her innocence? Or her guilt?